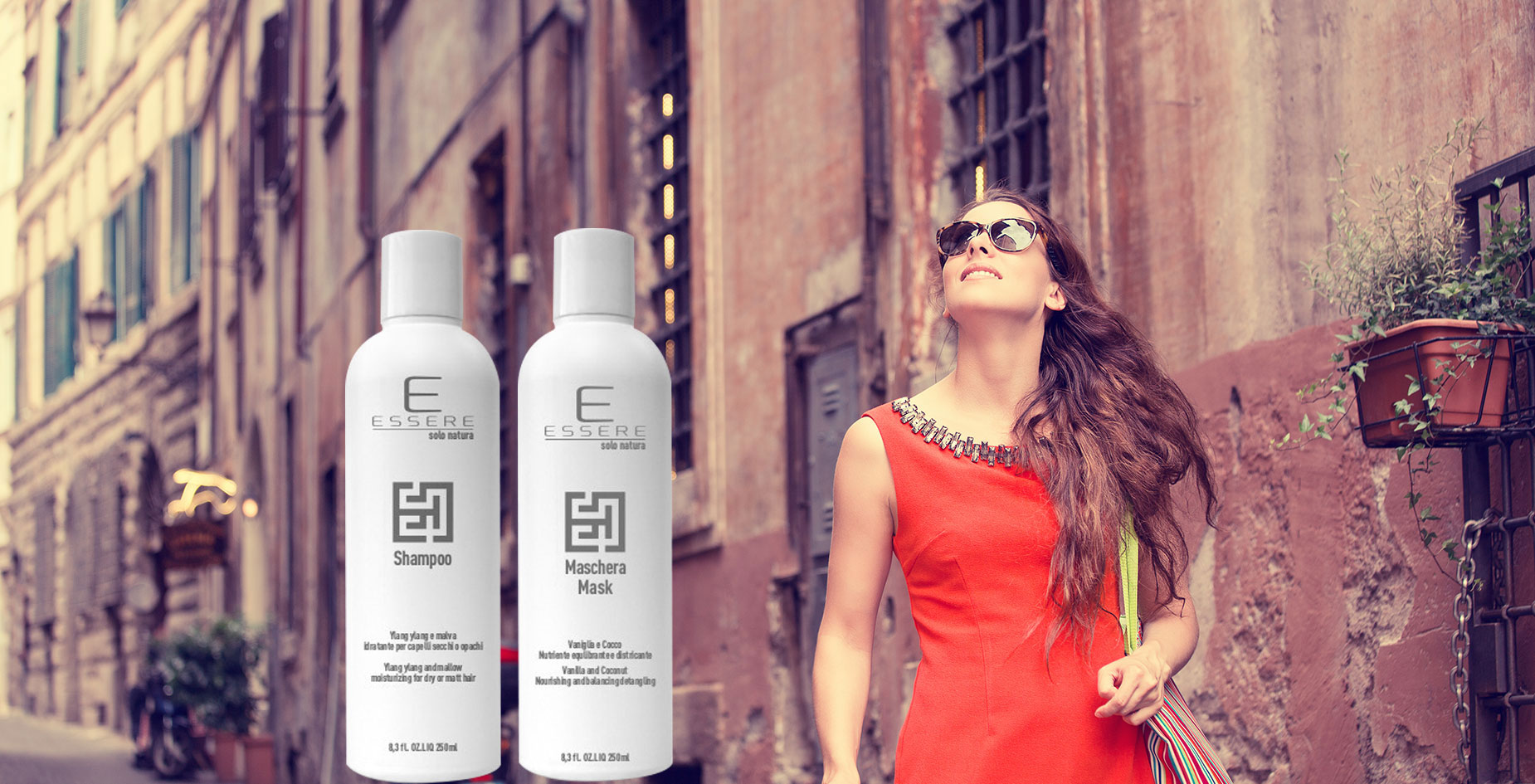 The Essere Range
Everyday Organic Haircare
WE CREATE HIGH-PERFORMANCE ORGANIC COSMETICS
Essere is an Italian based company who takes pride in thinking differently. Conventional cosmetic products are composed mainly of petrochemicals and synthetic ingredients. Is this the only way to create cosmetics? Is it necessary to use these substances? We think differently.
We want to create eco – sustainable cosmetics while providing you with high-quality products.  Thanks to our laboratories, we have entrusted the performance of ESSERE to real properties found in essential oils and plant extracts.
We have chosen highly biodegradable surfactants and food preservatives enabling us to respect both the person and planet. We ensure the biodegradability of our cosmetics thereby, choosing to limit the use of chemical ingredients and silicones, avoiding petrochemical and synthetic plastic polymers, many of which are suspected carcinogens or allergens, and replace them with sustainable ingredients.