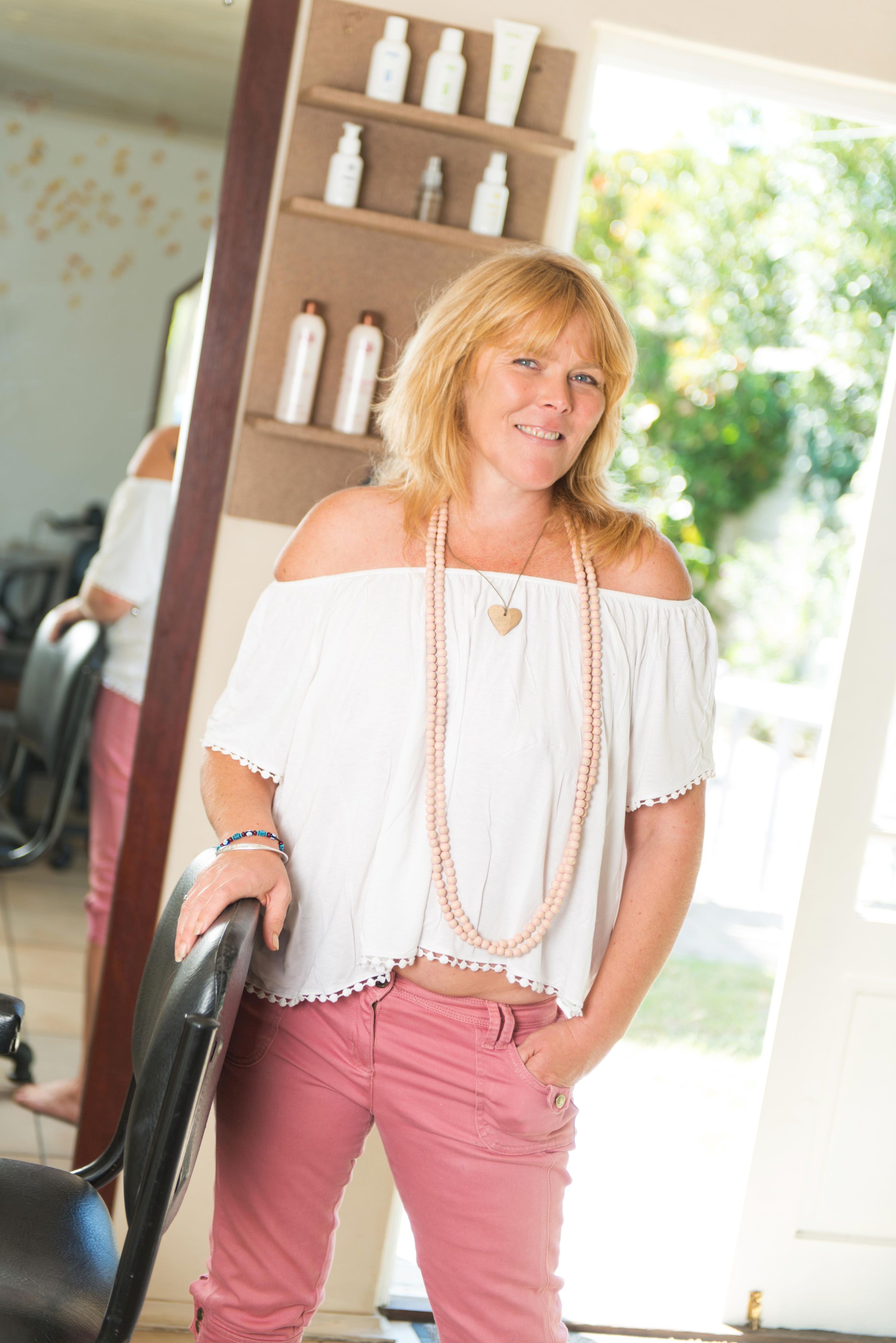 Reneé Potgieter
A South African specialist in natural hair-care, searched locally for an alternative to the harmful, chemically laden products she was using in her hair salons at the time. A fortuitous meeting with the most unlikely original importer of a hair care range led to the birth of Gentle Approach.
Having worked in the hair industry for more than twenty years, Reneé comes with a wealth of knowledge and expertise. She has the rare ability to harness and intensify the natural beauty of her clients. Her knack for beautification stretches further than meets the eye, with the belief that people should be safe from toxicity when choosing and using beauty products.
Today she is at the front of South Africa's green hair-care revolution. Importing and distributing products that are cleaner in composition and outperform the toxic nightmare she once worked with before she had a choice. You will still find her in the salon on a Friday and some Saturdays.
Reneé refuels by spending quality time with her daughter, a glass of wine, good conversation and with those she holds dear.
MEET THE EXTRAORDINARY TEAM!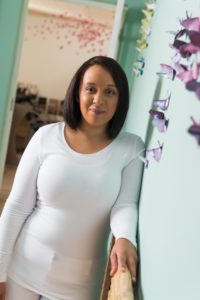 Gillian Africa
Salon Manager & Dispatch
Gillian has been with Gentle Approach since inception. Keeping our in-house salon running smoothly and assisting with the dispatch of the web and wholesale orders. Gillian is reliable and a lover of connecting with individuals on a personal level. She thoroughly enjoys spending time with those she loves while sharing similar interests, such as movie going and listening to music. When asked what keeps her working for Gentle Approach, her response is "I am blessed to only know a career working with the cleaner products in our stable, as well as the team members that keep the company going."
Lulu Butana
Orders & Dispatch
Upon meeting Reneé, Lulu was unsure of where she would fit in the Gentle Approach team. Today, she assists in the salon and is the Queen of orders and dispatch,  executing her duties with careful precision and pride. Accompanying her as she completes her tasks is a radiant smile and gentle voice, an essential ingredient in dealing with all Gentle Approach clients. In her down time, you will find Lulu basking in the love and affection of her son's and siblings or watching a movie to relax.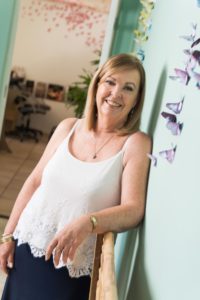 Sharon Magnuson
Assistant to Director & Customer Care
To be the assistant to the managing director of Gentle Approach is no easy fete. The role requires focus, attention to detail and the ability to make Renee's working life simpler. Sharon handles this with great ease, grace, and a firm hand. Also under her umbrella of skills is her role in customer care, a role of great significance to our growing company. Sharon is patient; considerate therefore equipped to handle the needs of all our clients. Sharon relaxes enjoying a good book, soul-nurturing walks on the beach, gardening, and painting.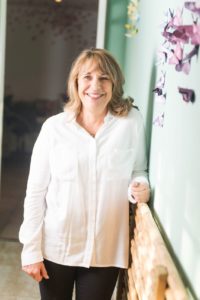 Angie O' Brien
Representative
Angie has been a part of Gentle Approach since its inception. She is a true blessing to the team and knows how to nurture client relationships in a way that is unmatched.
Marco Nicolai
International Liaison
Marco and Renee met when Gentle Approach was birthing. Now they co-parent their beautiful daughter. Standing alongside while the company has grown from strength to strength, being pivotal in building a relationship with our Italian suppliers. "When in Rome do as the Romans do" is deeply understood by Marco. When there is no work to be done, you will find this suave Argentine enjoying the company of his daughters, riding his motorcycle or discussing them.
OUR STORY
About Gentle Approach
The Journey Begins
Reneé Potgieter embarks on a journey to discover a cleaner, healthier solution to hair care and beauty products. On her journey, she finds Naturalmente, a range of hair care and beauty cosmetics free from harmful chemicals and pesticides such as parabens, petrochemicals and sulphates.
Becoming a Naturalmente Stockist
Having found Naturalmente Reneé becomes a stockist for the products in South Africa.
The birth of Gentle Approach
Reneé partners with Francios Moolman (aka Mnr), and Gentle Approach is born. After that, she travels to Italy to receive training on all Naturalmente products, and Gentle Approach becomes the official South African importer of all Naturalmente beauty, skincare, and hair care products.
Training in Italy
Reneé returns to Italy for more product training as the Naturalmente brand grows in product development and popularity.
Launch of Breathe Skin Therapy by Naturalmente in Europe
Naturalmente officially launches its skincare range Breathe Skin Therapy. A subsidiary of the brand, Breathe Skin Therapy uses sustainable ingredients that leave your skin feeling rejuvenated and is not harmful to the environment.
Journaling her Journey
Reneé begins journaling her experiences from using chemicals on her client's hair to a cleaner approach to healthier hair. During this time, Reneé discovers HAIRPRINT, a toxin-free answer to greying hair.
Launching Hairprint
Hairprint underwent product and market testing for one year (2016). Gentle Approach receives exclusive rights to import and distribute Hairprint in South Africa with its first shipment reaching its shores in May 2017.