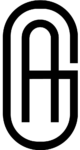 About Gentle Approach
A South African specialist in natural hair-care, searched locally for an alternative to the harmful, chemically laden products she was using in her hair salons at the time. A fortuitous meeting with the most unlikely original importer of a hair care range led to the birth of Gentle Approach.
Distributors of clean personal care
Reach out for us to assist as best we can.