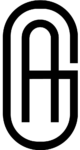 Naturalmente products consist of carefully formulated botanical ingredients. Flowers, seeds, oils, fruits, spices and even resin found in its country of origin are all free from chemical fertilisers and pesticides. We accept that nature provides us with everything we need to have good health and have a timeless beauty.
We acknowledge that this planet is our only home and we share a desire to encourage a sustainable way of living. For this reason, our cosmetics contain no petrochemicals, parabens, sodium lauryl sulphate, animal substances and synthetic perfumes.
Reneé brings you no-nonsense natural hair care Reneé Potgieter is a renowned natural hair stylist based in Cape Town, South Africa. She's passionate about helping her clients embrace their hair's real (crazy, kinky, unruly) nature, and instilling a fierce sense of pride and self-love in those she works with.
After 20 years in the industry, there's still nothing that gives her more satisfaction than the way women beam with confidence when their hair is in the best condition it can be, and is gorgeously, authentically natural-looking (with the help of the cleanest available products that she's hunted down).