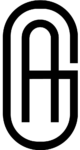 What is Hairprint? 100% Natural Solution for Greying Hair
Hairprint offers a safe, sustainable approach to beautiful, healthy hair. A scientific breakthrough in hair colouring, our formula restores your grey hair to its natural colour with a carefully crafted non- toxic solution.
Specially formulated for brown and black hair, we infuse the best food grade ingredients that can easily be applied to your hair by you at home, with a friend or your hairstylist.
Our solution is ideally suited for all hair types including Caucasian, Asian and African hair types.